For those who love meatier plant-based meals,
these vegan TVP meatless balls can truly be a game changer. They are easy to prepare and though they don't
taste like meat, they are juicy and tender with the robust appeal you would expect to
find in a meatball. This is the second TVP (also known as Textured
Vegetable Protein) recipe in a row on the channel, simply because it was this very recipe
that inspired the creation of the vegan tuna mayonnaise salad that we shared previously. I am going to start by rehydrating the TVP
or soya chunks. First cover the soya chunks completely with
some hot water. Let them sit for about 10 minutes until they
are rehydrated and soft. You may also use TVP granules instead of chunks
in this recipe. In this case, rehydrate with equal parts of
water or according to the packet instructions.
I do prefer using the chunks however, as they
yield a nicer meatier texture. It just has that little extra bite to it that
makes all the difference. While the TVP is soaking, chop the onions
and garlic and set them aside. You can also omit these in this recipe if
you do not consume them. I very often make these tvp meatballs without
onions and garlic and they are just as tasty. When the soya chunks are rehydrated, they
will be soft and spongy. Squeeze out the excess water from them. Place a small portion of the chunks in a jug
for hand blending. Blitz them, in small batches, with a hand
blender until they are flaky.
Do not mash them completely. Repeat until all the chunks have been minced. You can also pulse them in a food processor. Set aside them aside for now. In a skillet, heat the coconut oil on medium
high temperature. Then add the onions and garlic if you are
using them. Saute until translucent. This should take about 5 minutes. Next add the spices – cumin, coriander,
paprika, and a pinch of nutmeg. Saute for about 30 seconds to release the
aroma. Now add in the minced TVP. Stir and saute for 2 – 3 minutes. If you are not using onions and garlic, add
the minced TVP together with the spices at the same time. Then toss and saute for about 3 minutes. Sauteing the spices with the minced soya seals
the flavours better and also firms up the texture. The combination of spices is just right to
make these meatballs a treat on their own while keeping it subtle enough for them
to be doused in your favourite sauces. Remove from heat. Place the mixture in a large mixing bowl and
allow to cool. Dilute the marmite in the soy sauce. Marmite is our secret ingredient in this recipe. If you are new to Marmite, it's a salty,
yeasty, tasty, savoury spread.
Its very distinctive taste delivers the rich
flavour and delightful aroma that give these meatballs a deep profound savour. If you are not too fond of Marmite as a spread
on toast or bread, then adding it to veggie meatballs and burgers will work wonders. Once the TVP mixture is cool enough to handle,
add in the marmite and soy sauce mixture. Add salt to taste if required. Next add the potato starch or cornstarch and
brown rice flour or all-purpose flour. Go in with your hand and mix thoroughly. Start to make balls that are a little smaller
than a pingpong ball. The ball should stick and hold together well. If it feels dry and crumbly, add a little
water and some more flour. Form the balls by applying a little bit of
pressure. Then dip the ball in some rice flour and coat
it all over.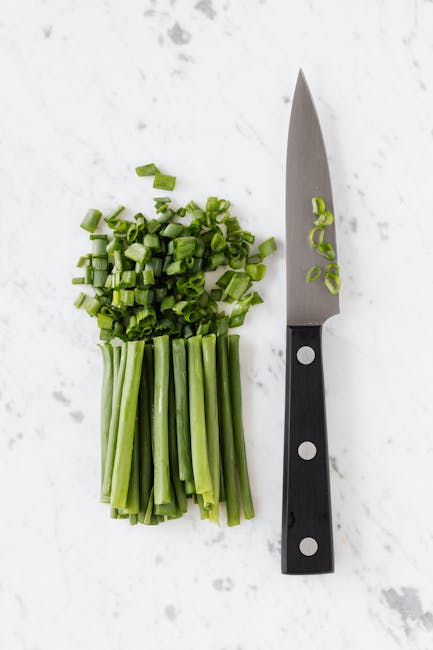 This will ensure that the ball does not fall
apart when cooked. If you wish, at this stage, you can freeze
these balls for later use. Or you can proceed to pan frying or baking
them. If you want to bake them, just place them
on a baking tray and spray with some cooking oil. Bake at 180 degrees Celsius
for about 30 – 35 minutes in the oven. Turn them on the other side half-way through. To pan fry them, heat about 2 tablespoons
of coconut or cooking oil in a skillet on medium-high temperature. Wait for the oil to become hot, then drop
in the balls. Do not overcrowd the pan. Fry in batches if you need to. Toss the balls on all sides every now and
then for even frying. Once all sides are seared, reduce the heat
slightly so that the inside of the balls is thoroughly cooked. Remove when lightly crispy on all sides and
drain on absorbent paper. You can freeze these meatballs after they
have been cooked.
They would just need to be submerged in your
favourite sauces afterward for easy weekday dinners. The classic spaghetti and meatballs make a
simple tasty meal and one of the best use for these meatless balls. You can add them to hearty soups or even in
curries. They also make excellent fillings in soft
wraps or crusty baguettes for a handy packed lunch. You can find the printable recipe for these
TVP meatballs as well as the simple tomato sauce on our website.
If you are making them, don't forget to
tag us on social media. We'd love to find out how you are using
them in your meals. Subscribe to the channel, if you haven't
already, for more recipes. You can also join our mailing list and we
will send you the latest recipes from the blog directly in your inbox. I'll see you very soon for another video. Cheers and bye..